---
The Miracle of Todd-AO 65mm Original Camera Negatives

Produced in early 1956 and added as a prologue to the Oklahoma! roadshow presentations, The Miracle of Todd-AO showed all that the system could do that wasn't included in Oklahoma!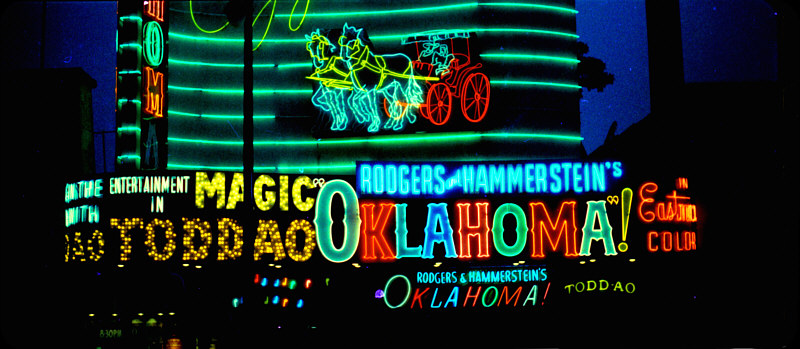 The negative appears to retain all the color information, based on this digital processing.
Another frame from the negative, taken in daylight, might tell us more about the condition of the original elements.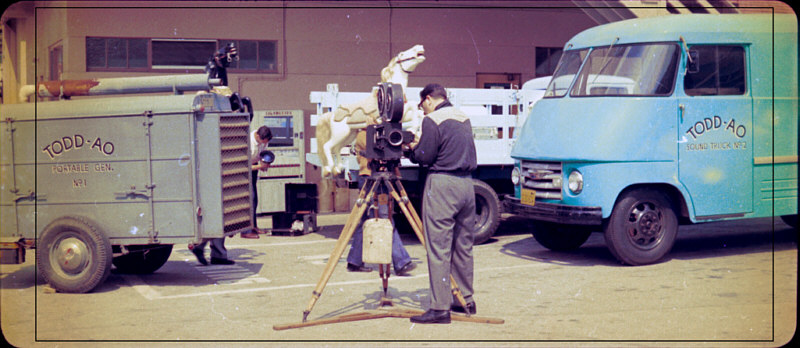 An unbelievable amount of time was invested in trying to get a usable image from the negative, with this being about the best that could be done. The black boundary indicates the projector aperture dimensions.
© 2001 The American WideScreen Museum - All Rights Reserved